Decades of Reinsurance Experience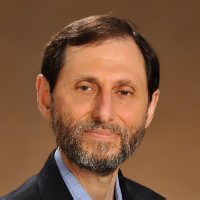 Jeremy Starr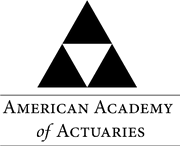 With nearly 40 years of reinsurance experience, Jeremy Starr, FSA, MAAA is uniquely qualified to consult with clients on a wide range of life-reinsurance and corporate-finance issues, including:
regulatory consulting
increasing the effectiveness of ceded reinsurance
structuring XXX and AXXX solutions
due diligence for mergers and acquisitions or initial investment by hedge funds
Expert Witness
Certified Arbitrator, Life Reinsurance Disputes
Reinsurance Intermediary
Mr. Starr, a Fellow of the Society of Actuaries and a Member of the American Academy of Actuaries, has worked as a senior executive for leading reinsurers, a major direct writer, a small reinsurer and an investment bank.
In addition, Jeremy stays current on industry regulations and accounting rules via his role as an active member of the Reinsurance Committee of the Risk Management and Financial Account Council at the American Academy of Actuaries (AAA) and the Reinsurance Subcommittee of the Life Practice Council.
Jeremy has played a key role in setting and documenting industry standard documents. He is co-Author of the Actuarial Standard of Practice on Reinsurance. Currently Jeremy is a contributing writer to a future Society of Actuaries textbook on IFRS accounting.
As a result, Jeremy Starr is recognized in the reinsurance community as one of the foremost experts on life-reinsurance strategy and regulations.
Diverse Roles in Reinsurance
Mr. Starr has held a variety of key roles in the reinsurance industry, such as:
pricing actuary
chief actuary
creator and leader of an acquisition reinsurance department
lobbyist on industry regulatory and accounting issues
He's also been a key contributor to creative projects such as financing solutions for XXX/AXXX products, and designing new reinsurance products.
Over the years Jeremy has helped advance the actuarial and reinsurance professions by serving as:
Chair of the Society of Actuaries (SOA) Reinsurance Section
Chair of the American Council of Life Insurers (ACLI) Reinsurance Committee
Chair of the American Academy of Actuaries (AAA) Reinsurance Committee
Jeremy Starr is a graduate of Binghamton University with a BA in physics and math.
To learn more about Jeremy's experience and background, click here to visit his LinkedIn profile.
A new tab or window will open for LinkedIn